Spirit Dance - Short Animation
3-D animators wanted to help create a short film from an award-winning screenplay. A composer and voiceover artists have already completed their work on this project. This short is being made as a promotional piece (non-commercial, film festival submission). Ideally this would be most useful for animation students who would like IMDB credit and material for their show reel, or a company that is just starting out in 3-D animation and in need of promotion. An example of what we are looking for (from the students at Ringling College) https://vimeo.com/channels/930253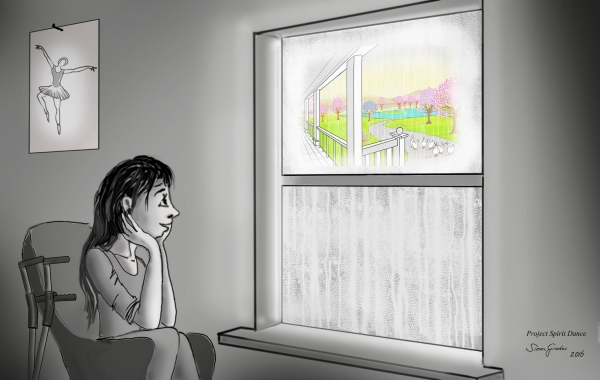 Runtime: Approx. 05:20 (320 seconds)
Characters: 4 humans, group of ducks Locations: 4
Logline: After the death of her father, a disabled girl dances her way back to happiness and provides her grieving mother with an opportunity to connect with people again.
Synopsis: A young girl retreats into her imagination to deal with the loss of her father, and neglect from her mother. Although she is physically impaired and uses crutches to walk, she dreams of being a dancer. That is the one joy she experiences in an otherwise challenging life. When strangers from the neighborhood start believing in her dream too, the entire block is transformed.
Screenplay Awards
Winner, Best Short Script - Changing Face Int'l Film Festival
Winner, Kodiak Award - Alaska Int'l Film Awards
Winner, Gold Award - Int'l Independent Film Awards
Winner, Best Short Script - Top Indie Film Awards
Silver, (Dis)Ability Film Award - Global Independent Film Awards
Silver, Best Short Script - Global Independent Film Awards
Bronze, Humanitarian Award - Global Independent Film Awards
Finalist - New Renaissance Amsterdam Screenplay Competition
---
The Human Library Project®
The Human Library® is a global innovative and hands-on learning platform. It encourages openness, understanding and tolerance towards different minority groups in society. Every person has a story. During a Human Library® event, you can borrow a living book for a short chat. Each person represents a subject, for example autism, ex-convict, or transgender. You not only get to hear about experiences from a person you might not meet in your daily life, but you also get to ask questions to help create a better understanding and empathy. Kitty has represented homelessness as a living book on December 2017 and December 2018 in Alkmaar. For more information, please visit
www.thehumanlibrary.nl
(Dutch & English)